about me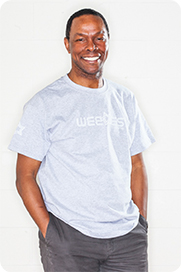 I've been around imagery for as long as I can remember. From the childish scribbling of images onto school desks to eventually photographing people, I have always loved shape and form.
Photography is something that I've enjoyed in all of its different forms. My eye is a wondering one whereby I'm constantly looking for different subjects and agonize (at times) in my inability to find them. Happiness is sometimes simply finding beauty in the least obvious of things. Photography—to me—is the fascination with every new subject and the different set of challenges that I have to confront. My joy lies in overcoming these challenges to create something that screams my uniqueness of vision and reflects how I perceive the world.
My clients have included; the common man, the working man, artists, performers, small businesses and large corporations.
There is emotion inherent in everything I do. In my life or in my craft, I try to reflect this.
I have lived in London UK, New York USA and now reside in Fredericton, Canada with my Wife and three Daughters